Private Lessons in Ballina
Find A Program Designed Just For You At Strike Martial Arts
Our goal at Strike Martial Arts is to help all of our members succeed. Sometimes it helps to have some personal time with your instructor to focus on the areas you'd like to improve. We offer Private Lessons in any of our programs for our members to refine their skills. Let us make time for you in Ballina.
Fill out the short form on your screen to learn more today!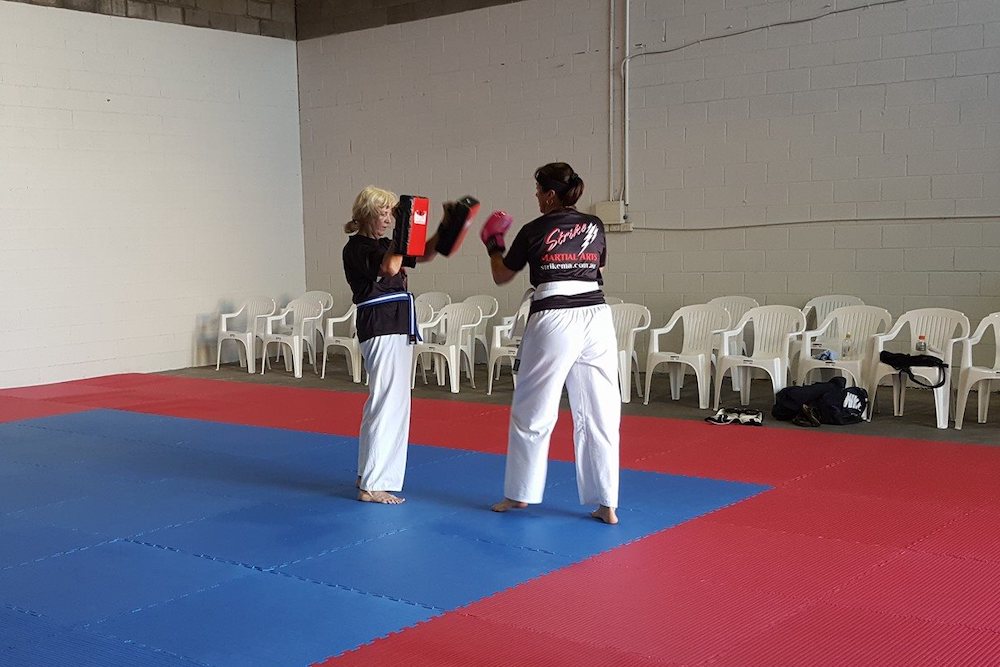 We Put Your Needs First At Strike Martial Arts
Private Lessons can help you in many different ways. First, you get the specialized attention that can help you reach your goals in the speed you're comfortable with. With one-on-one coaching, you set your own pace and can review as much or as little as you'd like!
In addition to being able to set your own pace, you also get to set your own schedule! Work can sometimes get in the way of our regularly scheduled group classes. Let us work around your schedule and you don't have to compromise your involvement in the martial arts for your work. Martial Arts training will help you increase your energy, productivity, and motivation, so you shouldn't miss out!
Private Lessons at Strike Martial Arts provides:
The ability to speed up or slow down the learning process
Flexible times for your busy schedule
Personalized routines and coaching to help you perfect techniques
Specially designed programs especially made for you and your goals
Can We Have A Private Group Session?
Absolutely! We also offer private sessions for groups in order to practice team building and create stronger relationships. Whether you'd like to bring your family, friends, or your entire office, we can work with you to customize a session perfect for you and your team.
Strike Martial Arts offers Group Sessions for:
Families
Parent Groups
Friends
Corporate Groups
Women's Only Events
Sporting Groups
Networking & Social Groups
All of our private sessions are between 30 and 60 minutes depending on your interests. We are here to help you get fit, learn great self-defence tactics, and use martial arts training to your benefit.
Speak With Us Today About Private Lessons
At Strike Martial Arts, we want to make sure everyone that walks through our doors succeeds. With Private Lessons, you can succeed at the speed you find best for you! We welcome men and women of all skill levels from across Ballina, Lennox Head, and Alstonville to sign up now.
Fill out the short form on your screen to learn more today!