Teens and Adults Taekwondo in Ballina
Start Improving Your Life With Taekwondo
At Strike Martial Arts, we know that there's no better feeling than training with other like-minded people in a fun and friendly environment. Our Teens and Adults Martial Arts program offers that and more! We're helping people all over Ballina, Lennox Head, and Alstonville get the best in martial arts training. Come join us today!
Fill out the short form on your screen to learn more!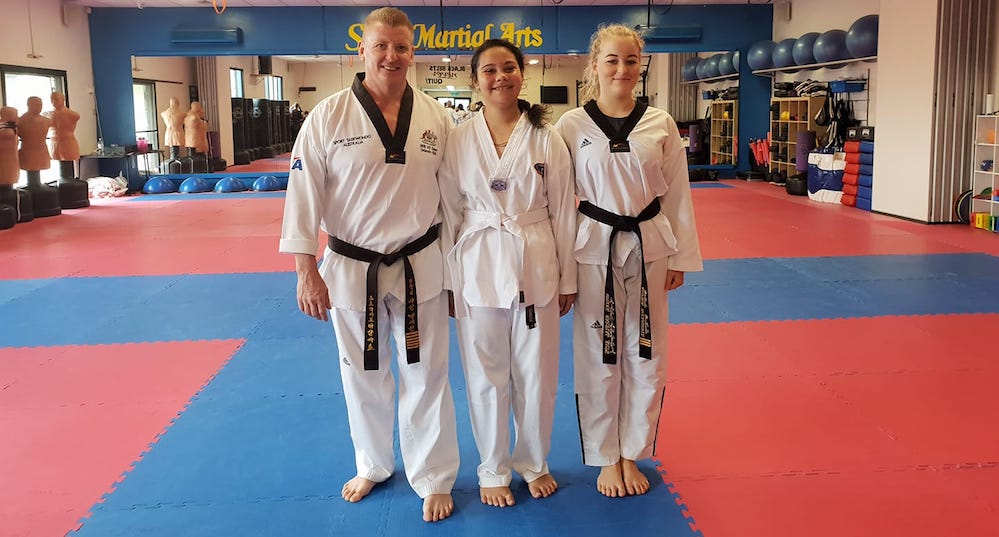 Learn Self-Defence and More With Martial Arts
Our founder and head instructor, Master Shane Mckeahnie, has personally trained all of our instructors in order to guarantee the best instruction in Ballina. With our team, you'll learn how to defend yourself in real-world situations, you'll gain focus and concentration, and you'll get a great workout. We introduce new techniques and challenges in every class to keep you on your toes!
Martial Arts Classes at Strike Martial Arts can help you gain:
Greater self-control and confidence
Effective self-defence techniques
Sustainable weight-loss strategies
Increased value of community

Join Your New Family In Ballina
Our Teens and Adult Martial Arts program is like no other! It will put you in the best shape of your life and teach you valuable life lessons that will help in all aspects of your life. We invite people of all skill levels from across Ballina, Lennox Head, and Alstonville to join us today! There's no better choice than Strike Martial Arts.
Fill out the short form on your screen to learn more today!